Ordering / Shipping / Return Policies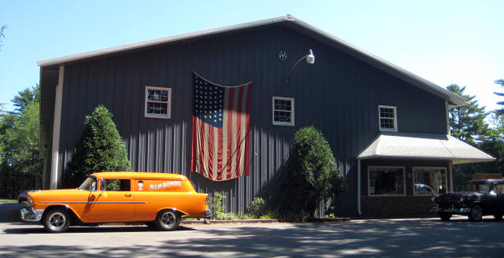 Ordering with Checks or Money Orders
To inquire about buying Chevy auto parts online, please contact Chevy Supply of Assonet (CSA) by calling 508-644-CHEV (2438), or sending an email to info@chevysupplyofassonet.com.
Once product availability has been determined, CSA will give you a price quote and shipping amount.
We accept checks and money orders (prior to shipping), denominated in U.S. dollars. Personal checks must clear. Sorry, no C.O.D.'s. Foreign residents, please pay in U.S. funds.
Please make check or money order payable to: CSA
Please mail check or money order to: CSA, 33 Howland Road, Assonet, MA 02702
All sales are final.
Shipping Policy
Shipping is priced by size, weight, and location.
If there has to be special crating or packaging, most items are shipped by Federal Express.
Smaller items by USPS.
Items are sent United States Postal Service or Federal Express with each parcel insured for amount of parts ordered.
Items too large for FedEx must be shipped truck freight. In the event that your item is deemed oversized, we will contact you with an approximate shipping estimate.
The best shipping fee available will be utilized.
Please contact us with any shipping questions.
Return Policy
No returns unless defective or authorized by John Broden, CSA owner.
There are definitely no returns on electrical items.
In the event there is damage, we will need photos of the damage in order to file claim. It is the customer's responsibility to inspect packages immediately in presence of the carrier.
Please contact us with any product return questions.